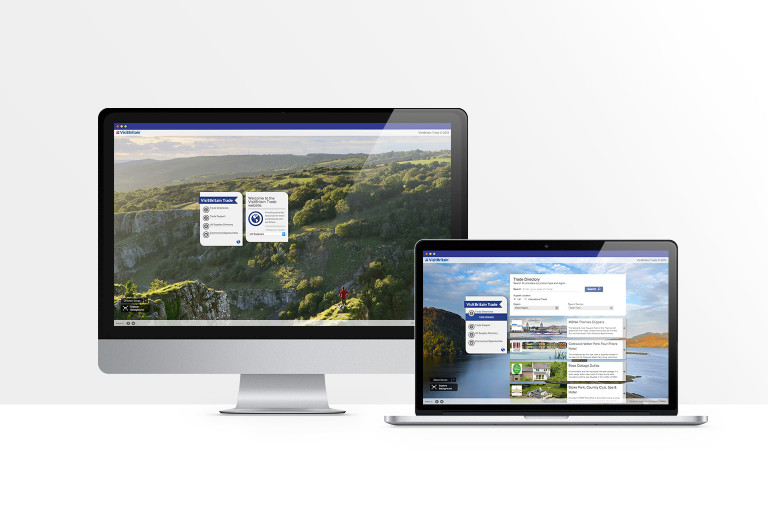 Providing essential resources for travel professionals
Awards

Challenge42
VisitBritain came to us with a project geared at the travel pro's out there. They wanted us to create a smoothing running, informative resource to target the international leisure industry throughout their overseas Network. We were asked to empower and encourage local businesses. Happy days.
To make things a lot trickier for our developers we were asked to deliver 21 localised sites in 12 languages with adapted content per country. We did it for Britain…


The Big Idea
With a clean-cut design focused around a central homepage, we set out to create a visually engaging site to wow the B2B customers. We wanted to create a website that had the look and feel of VB.com without replicating the same consumer experience. This had to be slick and professional in every way.
Business is business and we like to keep things sharps so we created a Directory App for all the local businesses and relevant contacts in the industry.

Our main challenge42 was making sure that everyone across the globe was being served the perfect VisitBritain content through a dynamic response to locations.
To get that done, we created a node for each country, a versatile navigation system and we threw in a customisable homepage to give the markets within each language just the right content. We like to keep things fluid and easy to adapt, that's just the kind of chilled out people that we are….
Add in a sprinkle of regularly updated product info sourced from strategic partners, an updated version of "Brit Agent" and dollop of marketing tools for trade. There you have it, a corporate website with a twist.

Let's Get Technical
We created a .net website running umbraco which takes in a live API feed from Lovewall and the Directory App. That's right, the content from our very own Lovewall is being fed into Trade website all the time. Sneaky.
To get our Directory App up to scratch we employed RESTful Api and the very latest front end framework: angular JS. We also built in node JS using handlebar templates. That's all for today folks.
Awards Update
2014 - Bronze Lovie Award
2014 - Silver W3 Award