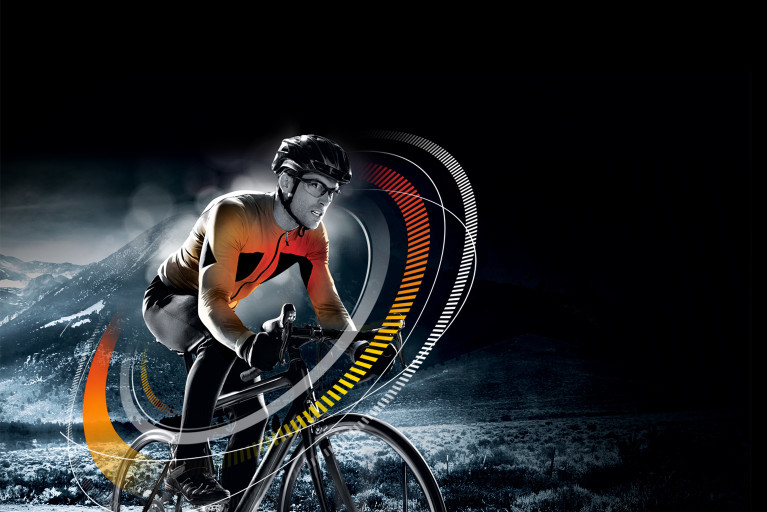 Bringing science to life through high performance design.
Challenge42
INVISTA chose Brand42 to create a campaign architecture that would span from b2b to sales and unify their creative strategy across the world.
All our work was geared towards solidifying THERMOLITE®'s position as the leading ingredient brand in the sportswear category. It had to be striking, make science approachable & deliver sales. No mean feat.


The Big Idea
INVISTA had a great product; their smart ingredients are designed to provide warmth without adding substantial weight. We were dead set on making this cutting-edge insulation technology tangible and emotive. First, we created the halo as a visual representation of the THERMOLITE® brand. After that, we injected 'warming' oranges and reds into the centre of our designs to make the product's features come to life. You see, our designs were bold and futuristic, but we never forgot the emotional attributes of the brand