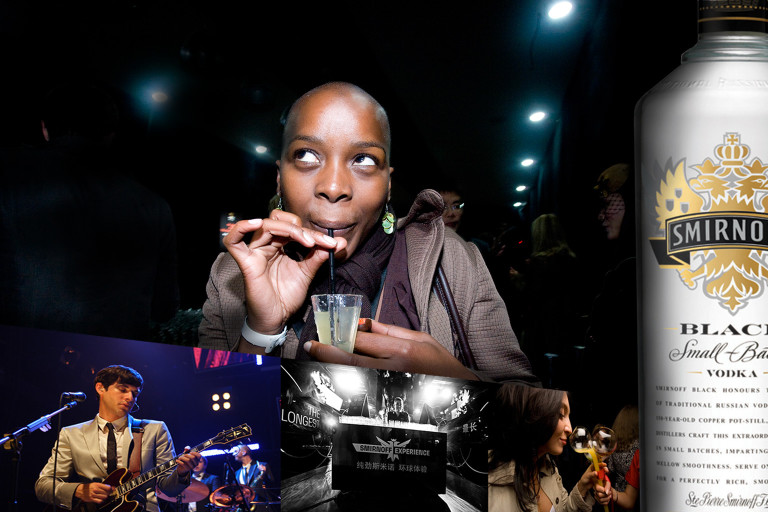 Creating a unique brand experience for the world's biggest vodka.
The Big Idea
Above all, we were keen to show off Smirnoff's brand status as the world's best-selling premium spirit. We figured that series of buzzing events would help to build a long-term relationship between the brand and consumer. We knew that our Smirnoff nights needed to be startlingly original, so, we reinvented all the event-organising conventions.
To accompany the campaign we also created the new brand identity, collateral and graphics.



Our fabulous 'experiences' captivated the brand experience through the taste and smell of the product. Our uniquely exotic 'tapas of cocktails' were ordered through scent and the whole multi-cocktail tasting experience was elevated to a whole new by the design of our 'Smirnoff Tasting Cone'.

The "Smirnoff Experience" events whizzed across the globe along with us. They went to a club in Miami, a gig venue in Moscow, a warehouse in Shanghai, a historic theatre in Paris and a magnificent old banking hall in New York.

Faithless performed with a Russian orchestra, Mark Ronson went to head to head against Duran Duran and then things got a little hip-hop with Grandmaster Flash, Nas, NERD, Spank Rock and Dizzee Rascal.

ROI
5 Global Statue Events
9 Unique Musical Collaborations
1320 Cocktails