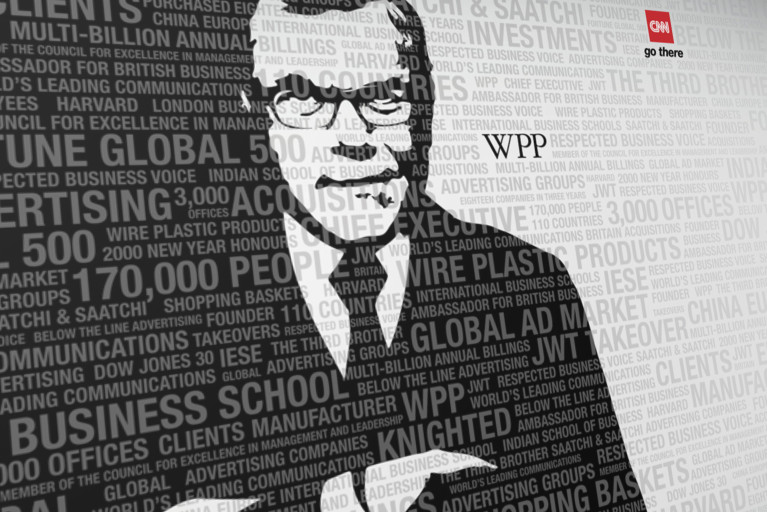 Designing stand-out pillars for the world's biggest meeting of creative minds.
Challenge42
We were asked to get creative on the eight pillars in the Grand Auditorium of the Cannes Lions Festival to promote CNN's sponsorship of the event. These designs were going to be witnessed by 12,000 big shots from 94 countries. No pressure.

The Big Idea
Picture an 8ft tall Martin Sorrell pillar surrounded by a sea of buzzwords. We wanted visitors to really 'go there' with the media's most influential powerhouses by compelling them to piece together their scattered story; just like CNN journalists.
We didn't just stop at a few pillars, though, the "CNN, Go there" tagline was proudly scattered over the festival programmes, information booklets, and bespoke A1 souvenir posters. Here is the best bit, our muses themselves; the speakers used in our designs were handed a personal copy of their portraits. We don't half do things at Brand42.